t's more than a jazz concert. It's time with friends.
Jazz with Jim is a monthly concert hosted by Jim Burge (saxophone/flute), Ron Delp (keyboard), Jeff Hanson (drums), and John Tschirhart (bass) — together, they are The Jazz Directions.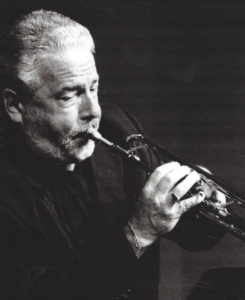 This month, The Jazz Directions will welcome guest musician trumpeter Tom Ziegelhofer. Ziegelhofer has performed professionally with Tony Bennett, Andy Williams, Nell Carter, Jerry Seinfeld, Bob Hope, and Connie Stevens, just to name a few. He has also opened for Miami Sound Machine and Basia. In addition, Ziegelhofer was a founding Baytown Brass member and performed with The Jazz Cellar Underground Orchestra. He currently performs with Late Night Brass, a high-energy 10-piece group covering songs by Chicago, Tower of Power, Blood Sweat and Tears, Gloria Estefan, Incognito, and many more.
As an educator, "Mr. Z" taught at Eisenhower Jr. High, Hillsborough High School, Webb Middle School, Buchanan Middle School, and Roland Park Middle School. In 1996 Mr. Z was hired as the Assistant Principal for Curriculum for the new Performing Arts High School at Howard W. Blake High School and retired in June 2009 after 37 years in education. He is currently working as the Jazz Outreach Artist and private trumpet instructor for 3 of the local high schools in the Tampa Bay area.